Need some peace?
Click on the image:

---

---
Links To Keep You Informed:
---
Welcome...
....to Performing Arts Pages....
We can help you design a website
that expresses who you are, your art
and/or your business, and help you
get it on the web...fast!
First, check out
the latest work by
clicking here...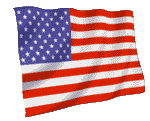 God Bless America
---
A Free Gift
For You

Just click on the image to download
---
We Support
and Love the Land of Israel

Sha'alu Shalom Yirushalayim
"Pray for the peace of Jerusalem, they shall prosper that love thee." Psalm 122:6